Jamie Faye Fenton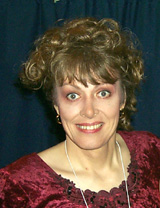 4/25/2013
My name is Jamie Faye Fenton. I am a MTF transgender, 59 years old. I now live in Sunnyvale, CA (Silicon Valley)
I maintained an Internet presence for many years, which I withdrew several years back. I have decided to make my pages and images available again.
What you see here is a snapshot of my web site from about 7 years ago. (The photo is from about 10 years ago)
At that time, I was writing a blog. Before that I put most of my articles and photos on this home page.
I have a lot of writing to catch up on, including a description of the many adventures that have transpired since this page was active.
---
I remain an enthusiastic supporter of several San Francisco Bay Area transgender organizations.
For many years, I helped operate Transgender Forum. I recently stopped being systems administrator, however I continue to write articles and contribute photographs. If you have technical problems with TGForum, please contact Stef or Alaina directly via stef@tgforum.com or alaina.tgforum.com. (If you send questions to me, I will just forward them on to them.)
Hobby interests include club dancing, sex, trains, technical stagecraft, horse riding, aviation, ham radio, and photography. My wife and I seperated in 2003. We remain good friends.
More information about me can be found on my professional biography page.

---
Jamie's Electronic Publications
Last Updated: 7/31/2003. For more up to date stuff, see the blog.
Many of my recent articles and photographs have appeared in Transgender Forum. With their permission, I am making them available on my home page as well.
Photo Spreads Featuring Jamie Faye Fenton (and friends)
Book Reviews
Columns from the Queen of the Nerds
Columns about Transgender Sexuality
Editorials
General Articles
Adventures
Writings on Transgender Theory
Obituaries
Photo Layouts
Articles by my ex-spouse, E. Fenton
My former wife wrote several articles about her experience as a significant other. They have been widely reprinted.